Executive Team
Felix Valdez
President and CEO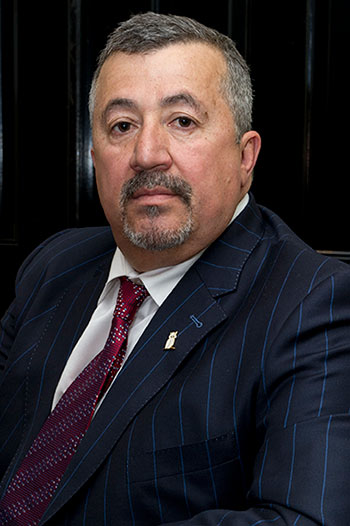 Felix Valdez is living proof of OBN's policy of promoting from within the organization. Prior to joining OBN at its inception 18 years ago, Felix gained extensive worldwide experience handling surveillance and undercover assignments for airlines, corporations, and government.
As OBN has grown, Felix has advanced. Felix is the public persona of OBN Security and Investigative Consultants. Felix ensures that he touches every client file to ensure that his standards of excellence and client service are maintained throughout the company and now the President and CEO of OBN Group of Companies.
Educated in Business Administration, trilingual, an avid soccer fan and former soccer coach, Felix brings a vast array of skill and talent to his role overseeing the effective delivery of all OBN services. Felix is actively involved in the OBN training programs, surveillance and undercover operations. Often called upon as an intelligence gathering resource by international law enforcement agencies, Felix personally assembles and oversees security, investigative and labour dispute management teams.
To allow a focus on the details and to take a personal interest in his clients and staff, Felix has deliberately sought out highly qualified managers who share his standards of excellence. It is through this competent team of key staff that Felix is able to make himself available to staff and clients on a 24/7 basis. He is OBN's chief ambassador. Felix lives our motto: "Setting the Standard"
William Valdez
Vice President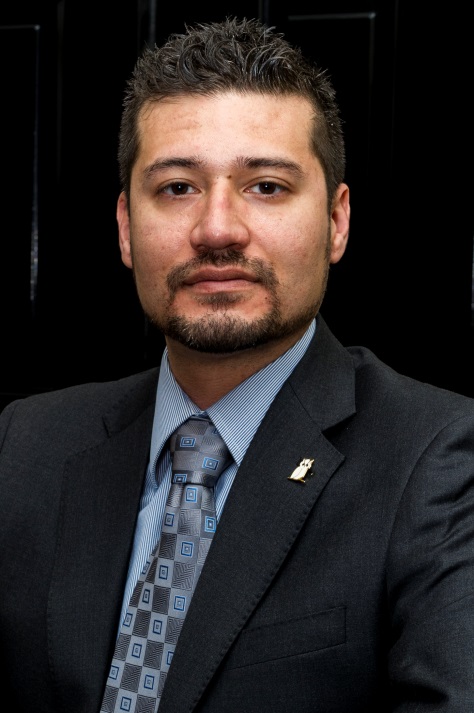 William Valdez made his debut in the security industry as a security guard at distribution centres, guardhouses and protecting transportation yards. In 1999, Bill gave William the opportunity to join OBN as a summer student, thus William began his career with OBN. Working closely with Bill, William began to learn the world of investigations and corporate security only known to seasoned law enforcement and security professionals like Bill and Felix.
While studying for his degrees in Communication and Psychology at Wilfrid Laurier, William continued to work with OBN in labour relations strike details, covert and financial investigations. After graduating with Honours, William started in a career in Residential Property Management. Over a ten-year period, William gained invaluable experience managing residential, industrial and commercial properties; overseeing major capital projects and leading teams of employees in a fast-paced customer focused environment.
William's property management experience included managing a portfolio in excess of 100 million dollars.
In 2013 William rejoined OBN to develop the fledgling OBN Technology Services division. Under William's leadership, this newest vertical exceeded a million dollars in revenue for the first time in 2016.
William is an active soccer coach, avid skiing enthusiast, and embraces lifelong learning and self-improvement as a hobby. William represents OBN to CANASA and the Retail Council of Canada.
William feels blessed for having the opportunity to develop and learn from some of the best minds in the industry such as Bill Henderson and Felix Valdez.
William models Felix's work ethic and his passion for appreciating our staff. Enriching the family-oriented culture at OBN and constantly seeking continuous improvement in OBN's services and client satisfaction is William's goal.
William (Bill) Henderson – Retired
Our Founder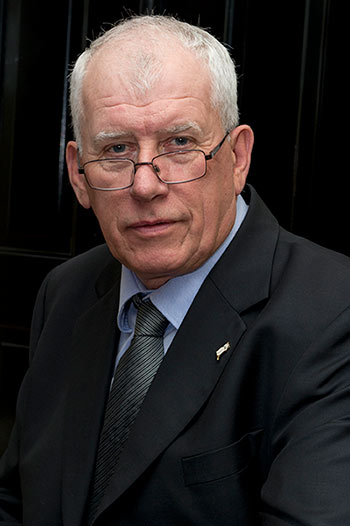 After almost 40 years in the law enforcement and private security/investigative services industry, Bill Henderson leads OBN in 'Setting the Standard' for the best practices in our business. Bill founded OBN in 1999 as a response to the needs of public and private entities when law enforcement resources were stretched to the limit. Under Bill's leadership, OBN grew to 200-plus employees. OBN offers clients the expertise, personnel, and services needed to meet any investigative or security requirement.
Bill's career in law enforcement has been exemplary and diverse. Bill continues to be a resource to law enforcement agencies, police academies, and to judges and crown attorneys upon request. Bill has qualified as an expert witness in narcotics and coordinated witness protection programs in Canada, the U.S., and abroad. He has worked on the largest criminal investigation ever handled by the police services. This project is used worldwide as a model for other police forces to follow.
Bill's passion was investigating financial and computer-related criminal activity. Although Bill is now actively retired, OBN retains corporate membership in the following:
• Canadian Security Association (CANASA)
• Canadian Federation of Independent Business (CFIB)
• World Association of Detectives (WAD)
• Council of Private Investigators-Ontario (CPIO)
• Canadian Association of Chiefs of Police (CACP)
A leader by example, Bill has mentored many OBN staff and promoted them through the ranks of the organization. As the company grows, so do its people.
For additional information, contact OBN headquarters at 1-(416)-253-7416 or toll free 1-866-626-5900. info@obnsecurity.com